BAVARIAN RESEARCH ALLIANCE GMBH
Bavarian Research Alliance GmbH, Prinzregentenstr. 52, 80538 Munich, Germany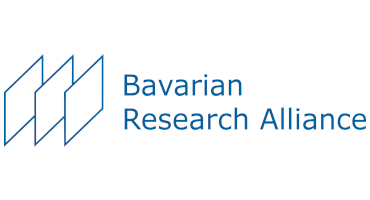 Solely excellent research can generate the necessary innovative capacity for universities and enterprises and other stakeholders to persist in global competition. The Bavarian Research Alliance (BayFOR) provides support to European and international consortia within EU fundraising. The minimum requirement for this support is the presence of one Bavarian institution within a proposal.
Our core competencies are:
EU funding programmes for research and innovation

Scientific Coordination Offices

Bavarian/National Collaborative Research

Partner search and networking
To ensure the overall implementation of the project in an efficient and transparent manner, BayFOR supports the Coordinator in the project management, including the administrative processing, financial controlling and clarification of financial and legal issues during the implementation. BayFOR also enhances the impact and outreach of project activities through its large network of international stakeholders from science and industry.

WE-ACT strives to achieve a comprehensive and sustainable water allocation planning and integrated management of the Syr Darya river basin through the development of an climate-sensitive Decision Support System. The main goal is to enable decision-makers in Central Asia's main transboundary river basins to distribute water resources in an equitable manner among different sectors and users. International research and innovative technology in the hydrological context have always played a central role for BayFOR. We hope that WE-ACT's local approaches in the Naryn and Kara Darya catchments of the Syr Darya river basin will provide access and shared learnings on improved water policies, effective water valuation and a solution proposal to climate-induced changes in hydrological regimes.
Led by Technical University of Munich, the WE-ACT project brings together leaders from industry, policy, government, research, academia, and science across Europe and Central Asia to collaborate on the next generation of climate-sensitive water resource allocation planning and management. The consortium encompasses a diverse range of European (Spain, Germany, the Netherlands, Belgium) and non-EU countries (Uzbekistan, Kyrgyzstan, Switzerland, United Kingdom, and Serbia), providing broad representation of different cultural realities and geographical contexts. Our two local partners boast strong networks with river basin management authorities, governmental bodies, and the agricultural and energy sectors in the two demonstration catchments in both countries. The results of the project will be invaluable in enhancing digitalization processes for water management sectors in Central Asian transboundary river basins, and have the potential to extend to the EU as well.