InoSens is a dynamic digital innovation house with an experienced and skilled team ready to deliver innovative solutions, technologies, and consultancy services in a sustainable manner. They have over 20 years of experience in European Union-funded projects and provide support for identifying potential and attracting grants for research and development, partnerships with key players in the international innovation scene, writing project proposals, and successful project implementation management. As a highly experienced and dynamic team, INO listens to partners' demands, analyzes their needs, and together defines the most suitable strategy for developing, executing, and managing your business innovations and R&D efforts.
INO offers practical solutions and knowledge to our partners and collaborators, focused on communication, marketing, and ICT research and innovation project development. 

We are really committed to opening our system and tailoring it to the specific needs of regions, placing it where it is truly needed. Our aim is to accommodate diverse interests and perspectives, recognizing that it may not always be an easy task. While it may be a long road ahead, we remain hopeful and optimistic about the positive outcomes we can achieve.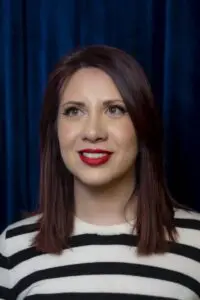 Leading communication and dissemination efforts for the WE-ACT project is more than a role; it's a commitment to bridging knowledge and fostering engagement. I'm motivated by the power of shared information and the collective impact we can achieve in Central Asia and replicate in Europe.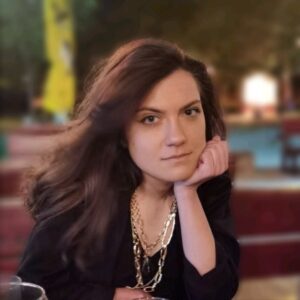 Led by Technical University of Munich, the WE-ACT project brings together leaders from industry, policy, government, research, academia, and science across Europe and Central Asia to collaborate on the next generation of climate-sensitive water resource allocation planning and management. The consortium encompasses a diverse range of European (Spain, Germany, the Netherlands, Belgium) and non-EU countries (Uzbekistan, Kyrgyzstan, Switzerland, United Kingdom, and Serbia), providing broad representation of different cultural realities and geographical contexts. Our two local partners boast strong networks with river basin management authorities, governmental bodies, and the agricultural and energy sectors in the two demonstration catchments in both countries. The results of the project will be invaluable in enhancing digitalization processes for water management sectors in Central Asian transboundary river basins, and have the potential to extend to the EU as well.