Collaborating for Climate-Sensitive Water Resource Allocation and Management
Meet Our Partners and Advisors Collaborating
Across Europe and Central Asia
The €5.2 million co-funded WE-ACT project, supported by the EU Horizon Europe program, aims to revolutionize transboundary water allocation and management with an innovative Decision Support System. It optimizes shared benefits and enhances resilience in rapidly changing climates, establishing a new standard for sustainable water allocation in transboundary areas. The four-year timeline began on 1 January 2023, representing a paradigm shift towards climate-sensitive water allocation systems and financing mechanisms.
Led by Technical University of Munich, the WE-ACT project brings together leaders from industry, policy, government, research, academia, and science across Europe and Central Asia to collaborate on the next generation of climate-sensitive water resource allocation planning and management. The consortium encompasses a diverse range of European (Spain, Germany, the Netherlands, Belgium) and non-EU countries (Uzbekistan, Kyrgyzstan, Switzerland, United Kingdom, and Serbia), providing broad representation of different cultural realities and geographical contexts. Our two local partners boast strong networks with river basin management authorities, governmental bodies, and the agricultural and energy sectors in the two demonstration catchments in both countries. The results of the project will be invaluable in enhancing digitalization processes for water management sectors in Central Asian transboundary river basins, and have the potential to extend to the EU as well.
WE-ACT is privileged to have the support and strategic thought partnership of our Advisory Team, which comprises individuals with expertise in ongoing policy development, capacity-building skills, and knowledge in local water management and governance. Delve into the unique stories of our Advisory Team members by scrolling down below! If you're interested in exploring strategic thought partnership opportunities with WE-ACT, please feel free to get in touch with us.
Director Hydrology, Water and Cryosphere, Services Department, World Meteorological Organization&nbsp
Dr Stefan Uhlenbrook' s main expertise includes water management, hydrological processes and modelling across scales (i.e., floods and droughts), and the water-energy-food-ecosystems nexus. He is a renown academic and has led/contributed to many projects in Africa, Asia, Europe and MENA that have demonstrated the impact of global changes and climate changes on water, and they provided effective solutions to address these challenges through integrated approaches. He is experienced on translating science-based knowledge to effective policies, strategies and services that contribute to environmental, economic and societal sustainability.
Since September 2022, Stefan leads the Hydrology, Water and Cryosphere branch of the World Meteorological Organisation (WMO), the UN Specialized Agency for Weather, Climate and Water. He is very exciting to contribute to the Organisation's program and, among other things, strengthen the early warning systems for floods and droughts as well as water resources assessment and management worldwide.
During 2019-2022, he has focused his interest on water and food system transformations to provide healthy and nutritious food for all while considering the vital role of water and ecosystems. Previously, he served as the director of water, food and ecosystems at IWMI (2019-2022, Sri Lanka), Coordinator of UNESCO's World Water Assessment Programme (WWAP, 2015-2019, Italy), and the Deputy Director/Rector and acting Director/Rector of UNESCO-IHE (now IHE-Delft, Netherlands, 2005-2015). He has been a professor at IHE-Delft (2005 onwards) and Delft University of Technology (2009-2020), The Netherlands. He did his PhD (1999) and habilitation (2003) at the University of Freiburg, Germany.
Civil and Environmental Engineering, Technion, Haifa, Israel
Head of the Environmental Science and Engineering Research Group, GTIIT, Shantou, China.
My research is all around hydrology, with emphasis on the subsurface. We mostly look at basic science related to water flow and reactive transport in the vadose zone, in both agricultural and non-gricultural environments. In our research, we combine theoretical, computational, and experimental work. Our primary focus now is on soil aquifer treatment (SAT) and hydrogeophysics. Recent studies include the investigation and optimization of SAT through a mechanistic understanding of the related biogeochemical processes, reactive transport in dynamic (and oscillating) systems, and the use of spectral-induced polarization to detect and monitor soil contamination at various scales.
I obtained my B.Sc. and M.Sc. (both in Agricultural Engineering) from the Technion, and my Ph.D. in Hydrology and Water Resources from the University of Arizona. Before joining the Technion, I served as a researcher at the Agricultural Research Organization of Israel (ARO – Volcani Center). Between 2017 and 2022 I served as the head of the Grand water research institute (GWRI). My teaching at the Technion includes a gallery of undergraduate and graduate courses in soil physics, hydrology, energy and mass transfer, and more.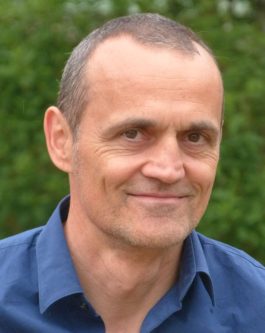 Prof. Dr.-Ing. Bruno Merz
Head, Section 4.4, Hydrology; Helmholtz Centre Potsdam, GFZ German Research Centre for Geosciences;
Professor, Institute for Environmental Sciences and Geography, University of Potsdam
Prof. Bruno Merz is head of the Hydrology Section at the Helmholtz Centre Potsdam, German Research Centre for Geosciences and Professor of Engineering Hydrology and Management of Geo-Risks at the University of Potsdam. His research topics are hydrological extremes, water security, risk analysis and risk management. This includes, among other things, the development of vulnerability models and their integration into flood risk models, the analysis of the spatio-temporal dynamics of risk, the study of extreme flood events and the development of coupled models for risk assessment. He has coordinated numerous research projects, such as the 'German Research Network Natural Disasters', the research programme RIMAX 'Risk Management of Extreme Flood Events' of the German Ministry for Education and Research, or the European doctoral programme 'System-Risk – A Large-Scale Systems Approach to Flood Risk Assessment and Management'. His research work has been recognised by international awards, such as the Plinius Medal of the European Geophysical Union (EGU) and Volker Medal of the International Association of Hydrological Sciences (IAHS).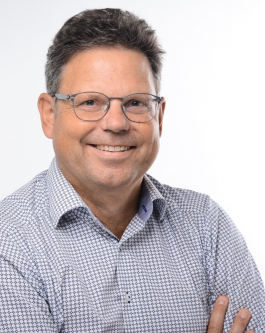 Director of the International Centre for Water Resources and Global Change (ICWRGC)
Harald Köthe, was appointed as Director of the ICWRGC in 2018 owing to his strong links with the water issue and international experience in the applied science of water.
For over 30 years and in leading positions, he has acted as a scientist and interface between scientists, practitioners, decision-makers and policy in the field of water-related and environmental issues at the international level.
Harald completed his studies in geology at the University of Bonn with a diploma thesis in Southern Morocco. His subsequent professional career first took him to the Federal Institute of Hydrology (BfG), where he primarily dealt with hydrogeological tasks, the development of foundations and expert opinions on the environmental compatibility of hydraulic engineering structures as well as sediment and dredged material management in federal waterways in various organizational units.
From 2004 to 2018, he acted as deputy head of division in various fields at the Federal Ministry of Transport and Digital Infrastructure (BMVI), primarily hydrology, climate adaptation and environmental protection with supervising responsibilities for the BfG and the Federal Waterway and Shipping Administration (WSV). He acted 10 years as chairman of the Environmental Commission of PIANC, the global association for waterborne infrastructure and initiated big applied research projects and networks.
Partner Perspectives: WE-ACT Journey
WE-ACT is not only concerned with the research of two headwaters of one of the most famous catchments in the context of transboundary water resource management, but goes a step further and creates efficient and holistic water allocation strategies for end-users, integrating them in the best possible way and taking their concerns into account at all times.
— Timo Schaffhauser, TUM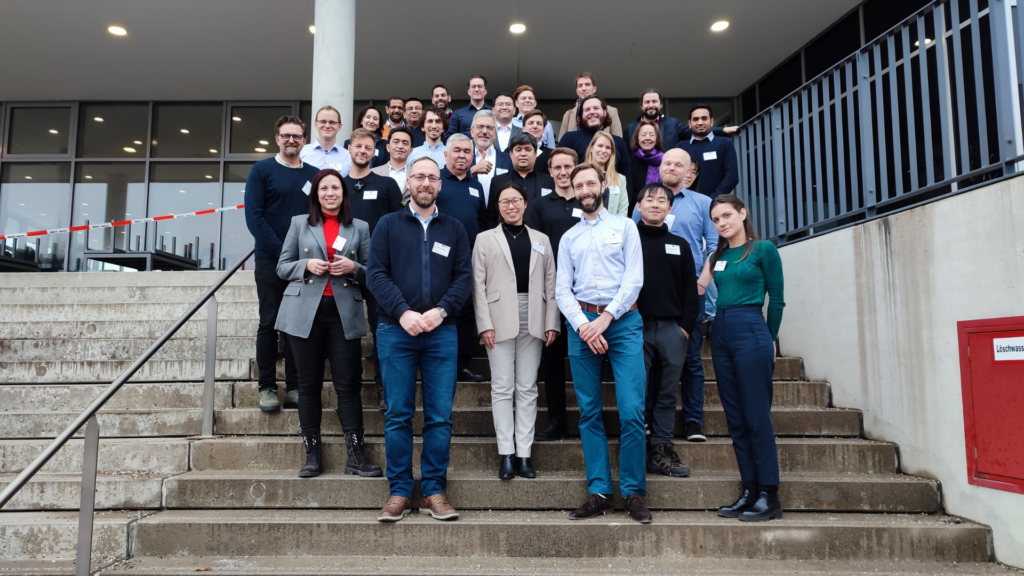 Subscribe to our newsletter
Subscribe to our newsletter and stay up-to-date with the latest news and updates about our solutions and services, along with access to exclusive events, all delivered directly to your inbox. Don't miss out, be the first to know.